Who we are
WOLFTEN is a Poland based, dedicated global supplier and stocking distributor of nonferrous metal products. The company was established in 2008 and it keeps rapidly growing ever since. In our every-day work we focus to maintain the highest level of professionalism and customer satisfaction by delivering on-time order fulfillment, quality control and a first-class expertise.
With over 12 years of industry experience, we have become a leading supplier of mill products. Our dedicated team will assist you with every step of the way – from helping to identify the best product for your project, through flexible delivery times up to quality control and products' certifications.
We are flexible and always take an extra mile to meet your expectations. We believe that a friendly atmosphere and expert attitude is the best problem solver, regardless of its size.
We are not a large corporation with many divisions and long processes – WOLFTEN is about people with can-do approach and hands-on attitude. We are a team of professionals and experts in sales, material science, logistics, quality control, finances and marketing. We are independent – a fully privately owned company.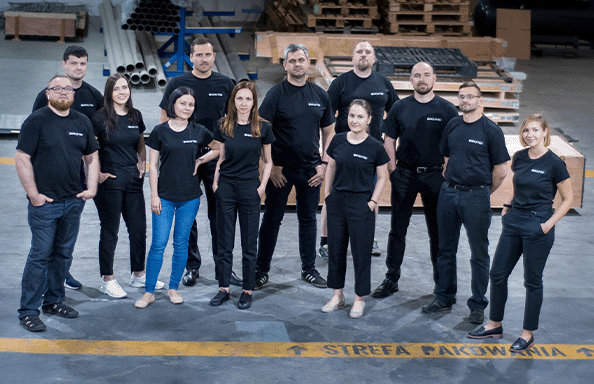 We continually strive to improve our methods of supplying certified materials. We gladly cooperate and support research institutes and universities in Poland and across Europe and make sure we keep up with all new solutions and industry trends.
10 000 +
OFFERED
PRODUCTS
2 000 +
BUSINESS
PARTNERS
1 500 +
SATISFIED
CUSTOMERS
Products offered
We specialize in materials such as titanium, nickel and tungsten W1 99.95% sintered products, tungsten heavy alloys (WNiCu, WNiFe), molybdenum and tantalum. We have an extended warehouse stock of bars, pipes, sheets, flat bars, foils, strips, fasteners, nickel and alloy fittings as well as spherical powders for 3D printing.
Our skills, flexibility and hard work has turned into a successful and stable cooperation with our life-long customers. We work with various branches of industries, including chemical, petrochemical, aerospace, military and medical.
We are ISO 9001:2015 and AS 9120B certified, we assure the quality of our products and that they meet the highest standards with competitive prices and on-time deliveries. Thank to our process standardization you can't beat our large inventory and personalized service! All supplied materials have 3.1 inspection certificates conforming to the EN10204 standard.
We maintain the biggest titanium warehouse in Poland. For our regular customers, we keep constant stock levels to provide prompt and efficient delivery of products.
What separates us from the competition is our service, but also fast turnaround and high quality of materials.

Throughout the years, we have served over 2 000 customers, large and small, from Poland and abroad: Germany, Italy, France, Slovakia, Belarus, Estonia, Russia, Hungary, Libya and India.
We carefully check every supplier to assure the quality. We mainly focus on the quality of materials and production process. With titanium, we only work with those suppliers, who produce their products from titanium sponge and avoid those who use scrap metal. This allows us to make sure all products are not only 3.1 certified, but also they are homogeneous.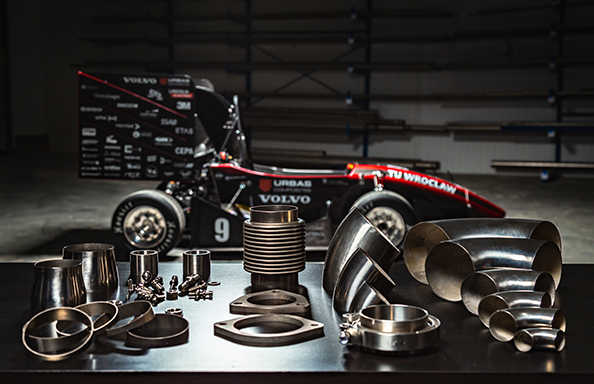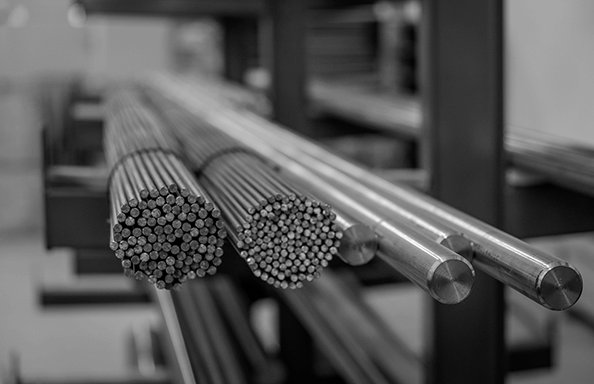 Additional services
Except of a wide and thorough lineup of products such as bars, sheets or pipes, we also offer water jet cutting and bend saw machining services. We provide our customers with technical support when it comes to welding of nickel and titanium alloys.
We stock bars, pipes, sheets, flat bars, foils, strips, fasteners, nickel and alloy fittings (pipe and tubes, flanges, reducers, hollows, tees, stubends).
Our team of knowledgeable, professional sales and customer service representatives are always ready to assist you with your material requirements or any other questions you may have for us.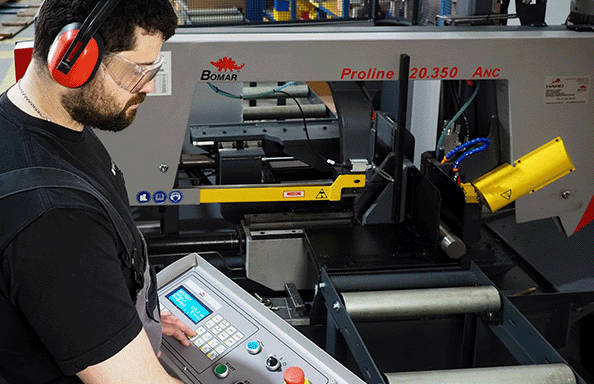 Management
Since its incorporation, WOLFTEN is based on passion of two founders – Mr. Michał Siemieniec and Mr. Kamil Wróblewski. Also, a considerable contribution to the company's substantive development has the Chairman – Mr. Maciej Konys.
We complement each other, together we can face the ever-changing market conditions.
Development is a key, that is why we invest in a constant product expansion, equipment as well as deepening our knowledge and constant trainings.