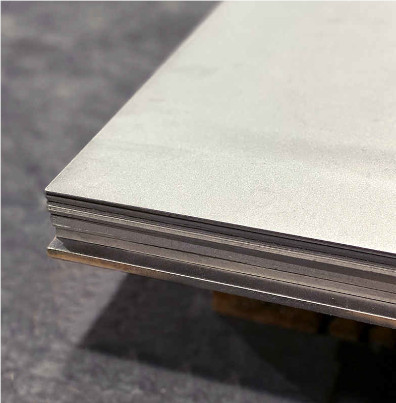 TANTALUM SHEETS
We stock sheets and plates of thickness up to 25 mm, on the other side we can supply products in any sizes and dimensions.
All tantalum products we supply are made in accordance with B708-12 standard, UNS R05200 – electron beam or vacuum-arc cast tantalum standard, and UNS R05400 – sintered tantalum standard.
Use and application
Tantalum sheets are used to manufacture equipment for chemical processing including containers, tanks, claddings, valves or heat exchangers as well as cathodic
protection systems for steel structures such as bridges or water tanks. Corrosion resistant screws, bolts, nuts, washers, clamps and other similar products are made out of tantalum. Tantalum's properties make it a very popular material with wide range of applications.
TANTALUM SHEETS

products
sheets and plates
tantalum
Ta 99.95%
0.05-25 [mm]
max 950 [mm]
L max 2000 [mm] [spec. ASTM B708-98
R05200, R05400]
We provide product and material consulting. Let us know if you need any help!
Do you have questions? We have the answers!