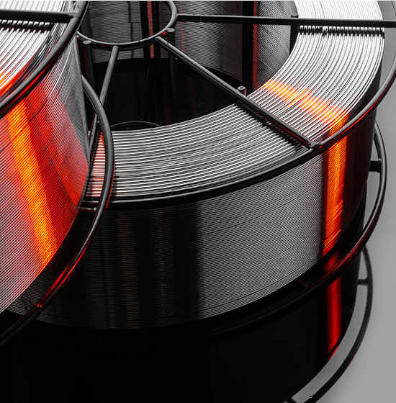 TANTALUM WIRES
Our offer includes black and purified tantalum wire, with diameters ranging ⌀ 0.15 – 3.0 mm, however we can supply products of any parameters.
All tantalum products we supply are made in accordance with ASTM B365-98. Additionally, all products are manufactured in accordance with UNS R05200 – electron beam or vacuum-arc cast tantalum standard and UNS R05400 – sintered tantalum standard.
Use and application
Tires made out of tantalum (similarly to tantalum sheets and tantalum bars) have a wide spectrum of applications in medical industry. They are used as prosthetic components including coronary stents. Other examples of usage includes elements of high temperature furnaces and kilns.
TANTALUM WIRES

products
wires
tantalum
Ta 99.95%
⌀ 0.15-3.0 [mm]
black or purified
[spec. ASTM B365-98
R05200, R05400]
We provide product and material consulting. Let us know if you need any help!
Do you have questions? We have the answers!