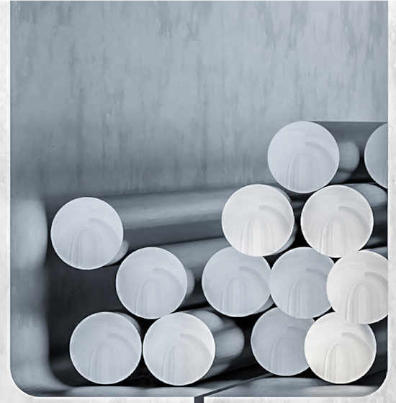 COPPER-NICKEL BARS
We offer cupronickel bars of any parameters, with diameters up to 350 mm. We supply bars and rods made out of all available copper-nickel alloys.
We provide short delivery times and when ordering regularly, we keep the stock levels for even faster order expedition.
Our bars and rods made out of this alloy are certified to the applicable ASTM specification.
Use and application
The use of bars and rods may differ, depending on alloy composition. Primarily used in
power steering tube distiller tubes, brake lines, condenser plates, pressure vessels, however they are found in marine applications due to their mechanical properties. Alloys with 90/10 copper to nickel ratio find a broad use in heat exchangers and condensers.
Copper-nickel bars
Alloys with 95/5 ratio are popular in refineries, desalination plants, shipbuilding and repair, offshore oil and gas structures and power generation. This is due to their excellent resistance to seawater corrosion, low macrofouling rates, and good fabricability. Alloy 70/30 offers excellent corrosion resistance, especially in marine saltwater environments.
WOLFTEN stocks CuNi bars and rods in all forms and sizes.
We provide product and material consulting. Let us know if you need any help!
Do you have questions? We have the answers!