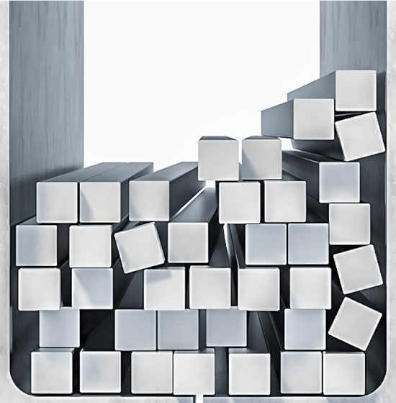 MOLYBDENUM BARS
We offer molybdenum rods and bars with diameters from ⌀ 1.0 mm to 120 mm and length up to 2000 mm. We can supply molybdenum products of any desired sizes and dimensions.
All the products we sell are made in accordance with ASTM B387 type 361 standard.
We deliver what we promise: swiftly, expertly and to your exact specifications. We keep constant stock levels and adopt client's logistics requirements to be able to meet individual supply needs. We guarantee short delivery times and we work with the just-in-time inventory management strategy.
Usage and applications
Molybdenum shows good machinability. Bars, rods and other molybdenum unalloyed products are used to produce: heat exchangers, electronics, electric devices, airplanes and rockets components and many other applications used in extreme working conditions.
MOLYBDENUM BARS

products
bars and rods
molybdenum
Mo 99.95%
⌀ 1.0-120 [mm]
L max 2000mm
[spec. ASTM B387 typ 361]
We provide product and material consulting. Let us know if you need any help!
Do you have questions? We have the answers!