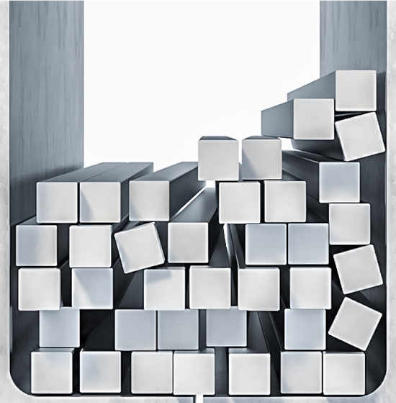 TZM BARS
We offer TZM bars – alloy of titanium, zirconium and molybdenum (Mo99-Ti0.5-Zr0.08-C0.02). In our stock, there are bars with diameters ranging ⌀ 1.0 – 120 mm but we are able to supply products of any sizes and dimensions.
We sell products made in accordance with ASTM B387 type 364 standard.
For our regular customers, we keep dedicated stock levels and adopt client's logistical requirements. We guarantee flexible and timely deliveries administered by just-in-time inventory management strategy.
Use and application
TZM bars show much better mechanical properties than pure molybdenum bars. They are used for production of micro-welding electrodes, furnace heating elements, components of high intensity engines, elements of devices and equipment working in excessive temperatures.
TZM bars

products
bars and rods
TZM
Mo-Ti-Zr
⌀ 1.0-120 [mm]
L max 2000 mm
[spec. ASTM B387 typ 364]
We provide product and material consulting. Let us know if you need any help!
Do you have questions? We have the answers!