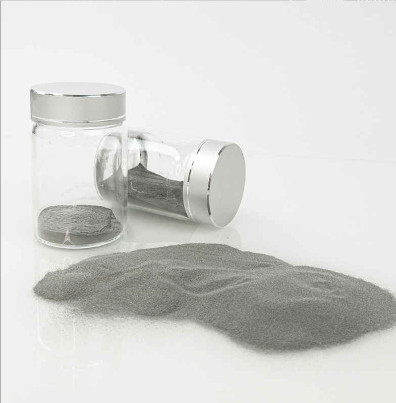 NICKEL SHEETS
We stock a large and varied inventory of cold rolled nickel sheets with 3.0 mm thickness and hot rolled nickel plates with thickness up to 50 mm. Our offer includes heat-resistant sheets and plates (Inconel™, Incoloy™) as well as corrosion-resistant sheets and plates (Hastelloy™).
We provide nickel sheets and nickel plates in any dimensions. We can also form nickel pipes as per your technical specifications.
We adjust our operations to efficiently fulfill client's needs and requirements.
In case of regular cooperation, we focus on keeping our stock levels sufficient to fulfill clients' orders and provide timely delivery of replacement and wear items. We guarantee fast and flexible deliveries carried out with the just-in-time inventory management strategy.
Nickel sheets and nickel plates standards
all nickel sheets and plates we offer conform to Werkstoff/DIN and UNS standards;
our nickel products – depending on alloy – conform to United Kingdom BS and AFNOR standards;
additionally, we supply nickel sheets and nickel plates certified for various applications, including those for aviation industry (AMS), high-pressure purposes (ASME) and conforming to DIN, SEW, VdTÜV, BS and QQ standards;
Usage of nickel sheets and plates
structural elements of

waste incinerators

and

gas desulphurisation systems

: intake nozzles, silencers, chimney liners;
in

pulp and paper industry

as chlorine injection nozzles, bleach root dips or pipeline systems;

offshore drilling and shipbuilding industry

uses nickel sheets to build condensers, pipelines and fittings, elements of ship equipment including valves, fire protection systems, pumps and shafts;

automotive industry

utilizes them as diesel engine components, exhaust gas cleaning systems;
We provide product and material consulting. Let us know if you need any help!
Do you have questions? We have the answers!
NICKEL SHEETS, ALLOY 200/201

types / signs
specification / standards
dimensions
Werkstoff / DIN

2.4066 / Ni 99.2

2.4068 / LC-Ni99

DIN 17750 / VdTuV 345
Cold rolled 0.5-3.0[mm]
Hot rolled 4.0-50[mm]
Sheet dimension: max 1000×3000[mm]
UNS
N02200 / N02201
ASTM B162 / ASME SB162 / AMS 5553
ISO
Ni 99.00 / LC-Ni 99.0
United Kingdom BS
NA 11/ NA 12
BS 3072
NICKEL SHEETS, ALLOY 330

types / signs
specification / standards
dimensions
Werkstoff / DIN
1.4864 / X12NiCrSi36-16
1.4862 / X8NiCrSi38-18
SEW 310/470
Cold rolled 0.5-3.0[mm]
Hot rolled 4.0-50[mm]
Sheet dimension: max 1000×3000 [mm]
UNS
N08330
United Kingdom BS
NA 17
BS 3072
AFNOR
Z12NCS35.16 / Z12NCS37.18
ALLOY 400

types / signs
specification / standards
dimensions
Werkstoff / DIN
2.4360 / NiCu30Fe
DIN 17750 / VdTuV 263
Cold rolled 0.5-3.0[mm]
Hot rolled 4.0-50[mm]
Sheet dimension: max 1000×3000[mm]
UNS
N04400
ASTM B127 / ASME SB127 / SAE/AMS 4544 / QQ-N-281 Form 4.6
ISO
NiCu30
6208
United Kingdom BS
NA 12
BS 3072
AFNOR
NU 30
ALLOY 600

types / signs
specification / standards
dimensions
Werkstoff / DIN
2.4816 / NiCr15Fe
DIN EN 10095 / DIN 177520 / VdTuV 305
Cold rolled 0.5-3.0[mm]
Hot rolled 4.0-50[mm]
Sheet dimension: max 1000×3000[mm]
UNS
N06600
ASTM B168 / ASME SB168 / AMS 5540
ISO
NiCr15Fe8
United Kingdom BS
NA 14
BS 3072
AFNOR
NC15Fe
ALLOY 601

types / signs
specification / standards
dimensions
Werkstoff / DIN
2.4856 / NiCr23Fe
DIN EN 10095 / DIN 17750
Cold rolled 0.5-3.0[mm]
Hot rolled 4.0-50[mm]
Sheet dimension: max 1000×3000[mm]
UNS
N06601
ASTM B168 / ASME SB168 / ASME Code Case 1500 / AMS 5870
ISO
NiCr23Fe15Al
6208
United Kingdom BS
C23FeA
ALLOY 625

types / signs
specification / standards
dimensions
Werkstoff / DIN
2.4856 / NiCr22Mo9Nb
DIN EN 10095 / DIN 17750 / VdTuV 499
Cold rolled 0.5-3.0[mm]
Hot rolled 4.0-50[mm]
Sheet dimension: max 1000×3000[mm]
UNS
N06625, Grade 1

ASTM B443 / ASME SB443 / ASME Code Case 1935 / AMS 5599 / AMS 5869

ISO
NiCr22Mo9Nb
United Kingdom BS
NA 14
BS 3072
AFNOR
NC 22 DNb
ALLOY 718

types / signs
specification / standards
dimensions
Werkstoff / DIN
2.4668 / NiCr19Fe19Nb5Mo3
DIN 17750
Cold rolled 0.5-3.0[mm]
Hot rolled 4.0-50[mm]
Sheet dimension: max 1000×3000[mm]
UNS
N07718
ASTM B670 / ASME 670 / SAE AMS 5596 5597
ISO
NiCr19Nb5Mo3
United Kingdom BS
NA 51
AFNOR
NC19FeNb
ALLOY 800 H/Ht

type / signs
specification / standards
dimensions
Werkstoff / DIN
1.4959 / X 8 NiCrAlTi 32-21
DIN EN 10028-7 (10302) / DIN 17460
Cold rolled 0.5-3.0[mm]
Hot rolled 4.0-50[mm]
Sheet dimension: max 1000×3000[mm]
UNS
N08811
ASTM B409 / ASME SB409
ALLOY 825

types / signs
specification / standards
dimensions
Werkstoff / DIN
2.4658 / NiCr21Mo
DIN 17750 / VdTuV 432/1
Cold rolled 0.5-3.0[mm]
Hot rolled 4.0-50[mm]
Sheet dimension: max 1000×3000[mm]
UNS
N08825
ASTM B424 / ASME SB424
ISO
NiFe30Cr21Mo3
United Kingdom BS
NA 16
BS 3072
AFNOR
NC21FeDU
ALLOY C-22

types / signs
specification / standards
dimensions
Werkstoff / DIN
2.4602 / NiCr21Mo14W
DIN 17750 / VdTuV 479
Cold rolled 0.5-3.0[mm]
Hot rolled 4.0-50[mm]
Sheet dimension: max 1000×3000[mm]
UNS
N06022
ASTM B575 / ASME SB575 / ASME Code Case 2226, N-621
ISO
NiCr21Mo14W3
ALLOY C-276
types / signs
specification / standards
dimensions
Werkstoff / DIN
2.4819 / NiMo16Cr15W
DIN 17750 / VdTuV 400
Cold rolled 0.5-3.0[mm]
Hot rolled 4.0-50[mm]
Sheet dimension:max 1000×3000[mm]
UNS
N10276
ASTM B575 / ASME SB575 / ASME Code Case 1924
ISO
NiMo16Cr15Fe6W4
6208
AFNOR
NC17D