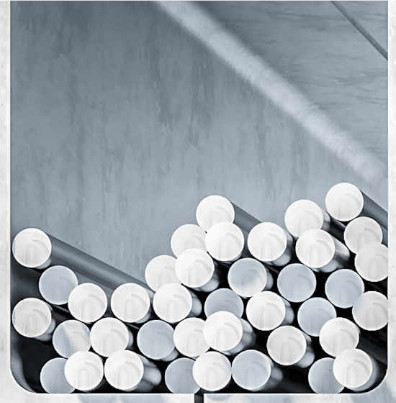 TUNGSTEN BARS
We supply tungsten bars with diameters scoping ⌀ 8.0 – ⌀ 100 mm and length up to 2000 mm. Due to tungsten's brittleness, please take all necessary precautions into consideration while ordering long tungsten profiles. All our bars and rods are made in accordance with GB standards.
For our regular customers we keep sufficient stock levels for immediate order expedition;
We are able to provide fast delivery of replacement and wear items for specific installations. We guarantee fast and flexible deliveries.
The use
Bars made out of tungsten are used to manufacture components of electrical devices, electronics, generally – items working in high temperatures environment. These bars have a very wide range of applications, including advanced technologies such as ion implantation processes.
TUNGSTEN BARS

products
bars
tungsten
W
W 99.95%
[W1]
⌀ 8.0-100 [mm]
L max 2000 [mm]
[spec. GB 4187-84]
We provide product and material consulting. Let us know if you need any help!
Do you have questions? We have the answers!
TUNGSTEN COPPER – WCu

product
bars and rods
sheets and plates
Tungsten Copper
W-Cu
W90%Cu10%
⌀ 8.0-150 [mm]
L max 1000 [mm]
[spec. ASTM B702]
0.5-50 [mm]
max 250 [mm]
L max 500 [mm]
[spec. ASTM B702]
W85%Cu15%
W80%Cu20%
W75%Cu25%
W70%Cu30%
W65%Cu35%
W60%Cu40%
W50%Cu50%
TUNGSTEN HEAVY ALLOYS

product
bars and rods
sheets and plates
tungsten heavy alloys
W90% Ni6% Cu4%
8-200 [mm]
L max 1000 [mm]
[spec. ASTM B777-87 MIL-T-21014
SAE-AMS-T-21014
AMS 7725C]
⌀ 1-100 [mm]
max 350 [mm]
L max 700 [mm]
[spec. ASTM B777-87
MIL-T-21014
SAE-AMS-T-21014
AMS 7725C]
W90% Ni7% Cu3%
W92.5 Ni5.25% Fe2.25%
W95% Ni3.5% Cu1.5%
W95% Ni3.5% Fe1.5%
W97% Ni2.1% Cu0.9%
W93%-Mo-Ni-Fe