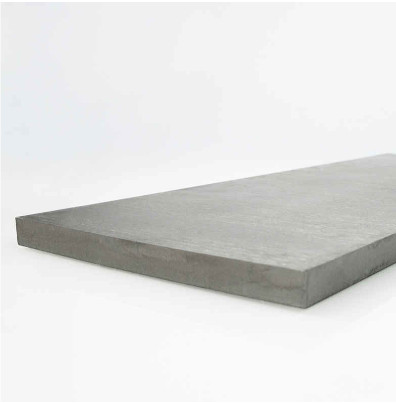 TUNGSTEN SHEETS
We stock tungsten sheets with thickness up to 40 mm, but we can supply tungsten sheets and plates in any sizes and dimensions. On demand, we form tungsten crucibles according to client's technical documentation.
All tungsten sheets are certified to the applicable ASTM specification. We are flexible and we keep constant stock levels, adopting client's logistics requirements.
Use of tungsten sheets
Tungsten sheets are used as heat producing components in heating systems, elements of ships or vaccum devices. Sheets and plates made out of high tungsten content alloys – due to their superior electrical conductivity are found in electric and electronics industries.
Thin tungsten sheets are used to produce kilns for high melting point metals, thermal shields, radiation shields and elements of vaccum furnaces. They are also used for balancing purposes in aviation.
TUNGSTEN SHEETS

products
sheets and plates
tungsten
W
W 99.95%
[W1]
0.1-40 [mm]
max 350 [mm]
L max 600 [mm] [spec. ASTM B760]
We provide product and material consulting. Let us know if you need any help!
Do you have questions? We have the answers!
TUNGSTEN COPPER – WCu

product
bars and rods
sheets and plates
tungsten copper
W-Cu
W90%Cu10%
⌀ 8.0-150 [mm]
L max 1000 [mm]
[spec. ASTM B702]
0.5-50 [mm]
max 250 [mm]
L max 500 [mm]
[spec. ASTM B702]
W85%Cu15%
W80%Cu20%
W75%Cu25%
W70%Cu30%
W65%Cu35%
W60%Cu40%
W50%Cu50%
TUNGSTEN HEAVY ALLOYS

product
bars and rods
sheets and plates
tungsten heavy alloys
W90% Ni6% Cu4%
⌀ 8-200 [mm]
L max 1000 [mm]
[spec. ASTM B777-87 MIL-T-21014
SAE-AMS-T-21014
AMS 7725C]
1-100 [mm]
max 350 [mm]
L max 700 [mm]
[spec. ASTM B777-87
MIL-T-21014
SAE-AMS-T-21014
AMS 7725C]
W90% Ni7% Cu3%
W92.5 Ni5.25% Fe2.25%
W95% Ni3.5% Cu1.5%
W95% Ni3.5% Fe1.5%
W97% Ni2.1% Cu0.9%
W93%-Mo-Ni-Fe