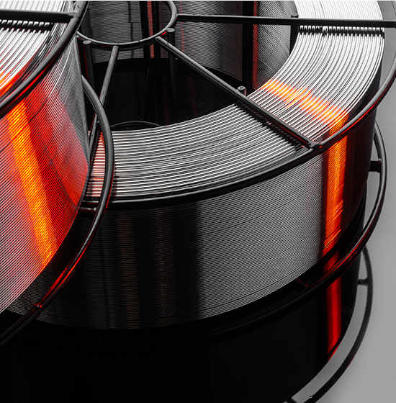 TUNGSTEN WIRES
We supply black and pure tungsten wire, with diameters ranging ⌀ 0.01 – ⌀ 0.8 mm, but we are able to supply wires of any parameters. The product is delivered on spools.
Our products are certified to the applicable GB specification.
We can source special orders including elements for filaments of specific parameters and dimensions.
Use of tungsten wire
These products are used to produce elements of electronic devices including electrodes and connections, coils and heating elements for electric furnaces, and many other products.
TUNGSTEN WIRES

tungsten
W
W 99.95%
[W1]
⌀ 0.01-0.8 [mm] [black or purified,
spec. GB 4187-84]
We provide product and material consulting. Let us know if you need any help!
Do you have questions? We have the answers!