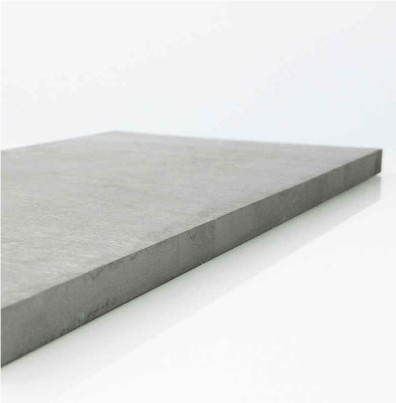 TITANIUM SHEETS
Wolften stocks and supplies titanium plates and sheets of all grades. If necessary, we facilitate in-house water jet cutting services to fulfill individual requirements and provide cut-to-size shapes and products with short lead times.
Usage for titanium plates and sheets
Sheets, similarly to rods and bars, are the most popular titanium products. Laser beam cutting and subsequent mechanical production allows to achieve any demanded shape or form.
Titanium sheets have a wide range of applications in many different areas:
chemical industry uses them to produce vessels, containers and pipeline elements;
aviation business utilizes sheets and plates as elements of fuselage, sheathing, honeycomb structures and components of the fuselage skeleton;
in ship building industry titanium is popular due to its corrosion and brine resistance;
jewelry industry values them as materials to produce watch cases, wedding rings and similar products;
military industry utilizes titanium plates as weight-reduced armor;
in construction they are used as components of light-weight yet strong and durable core materials and stiffeners;
Standards for titanium sheets and plates
All our products are certified to the applicable ASTM specification. Additionally, we provide sheets or plates certified for various applications and to the following standards:
aviation (AMS),
medical,
military industry (MIL) and
pressure vessel standards (ASME)
We provide product and material consulting. Let us know if you need any help!
Do you have questions? We have the answers!
TITANIUM SHEETS GRADE 1

grades / specification
dimensions
standards
buy online
ASTM
Grade 1
0.5-100.0[mm]

max 2000[mm]
max 6000[mm]
ASTM B265 ASTM F67

MIL-T-9046-CP-4

ISO 5832-2
See our offer
DIN
17850 3.7025
UNS
R50250
Alloy
CP – Commercial Pure
TITANIUM GRADE 2

grades / specification
dimensions
standards
buy online
ASTM
Grade 2
0.5-75.100[mm]

max 2000[mm]
max 6000[mm]
ASTM B265 ASTM F67
AMS 4902
MIL-T-9046-CP-3

ISO 5832-2
See our offer
DIN
17850 3.7035
UNS
R50400
Alloy
CP – Commercial Pure
TITANIUM GRADE 3

grades / specification
dimensions
standards
buy online
ASTM
Grade 3
0.5-100.0[mm]
max 2000[mm]
max 6000[mm]
ASTM B265 ASTM F67
AMS 4900
MIL-T-9046-CP-2

ISO 5832-2
See our offer
DIN
17850 3.7055
UNS
R50550
Alloy
CP – Commercial Pure
TITANIUM GRADE 4

grades / specification
dimensions
standards
buy online
ASTM
Grade 4
0.5-100.0[mm]

max 2000[mm]
max 6000[mm]
ASTM B265 ASTM F67

AMS 4901 / 4921
MIL-T-9046-CP-1

ISO 5832-2
See our offer
DIN
17850 3.7065
UNS
R50700
Alloy
CP – Commercial Pure
TITANIUM GRADE 5

grades / specification
dimensions
standards
buy online
ASTM
Grade 5 / 5 ELI
0.5-100.0[mm]
max 2000[mm]
max 6000[mm]
ASTM B265 ASTM F136
ASTM F-1472
MIL-T-9047, 9048
AMS-T-9046
AMS 4907, 4911, 4954
AMS 4965, 496
See our offer
DIN
17850 3.7065
UNS
R56400
Alloy
Ti-6Al-4V