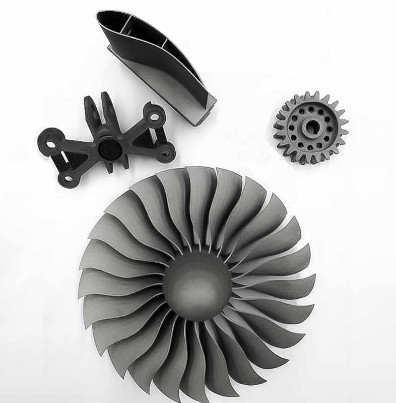 TITANIUM CASTINGS
Titanium castings are made using lost-wax process (also called cire-perdue). It's a relatively complicated method of casting due to structural and chemical changes appearing on the coating, such as oxidation.
Lost-wax method dates 3000 years B.C. and was a popular method for casting brass in Ancient Egypt. Although it has sustained few changes since its first use, it is still quite common method to cast various metals and alloys.
What influencs the complexity of titanium casting process:
molten titanium's chemical activity;
low density along with high viscosity;
high melting and casting temperature;
difficulty to obtain molding materials immune to chemical activity of titanium and its alloys;
Due to the fact that titanium strongly oxidizes in elevated temperatures, the casting process requires a protective atmosphere or vacuum. Molding needs to be performed in temperatures lower than 925°C. Chemical reactions, which appear on the brink of alloy-form casting change the microstructure of the material, increasing microsegmentation and cluster formation, which negatively influences corrosion resistance and biocompability.
We supply various titanium details and elements cast using lost-wax method. We offer titanium castings of any sizes and grades, as per customer's specification.
Orders for titanium castings are fulfilled with the just-in-time inventory management strategy.
TITANIUM CASTINGS STANDARD SPECIFICATION

grade
standard
Grade 2
ASTM B367 C-2
Grade 5
ASTM B367 C-5
We provide product and material consulting. Let us know if you need any help!
Do you have questions? We have the answers!